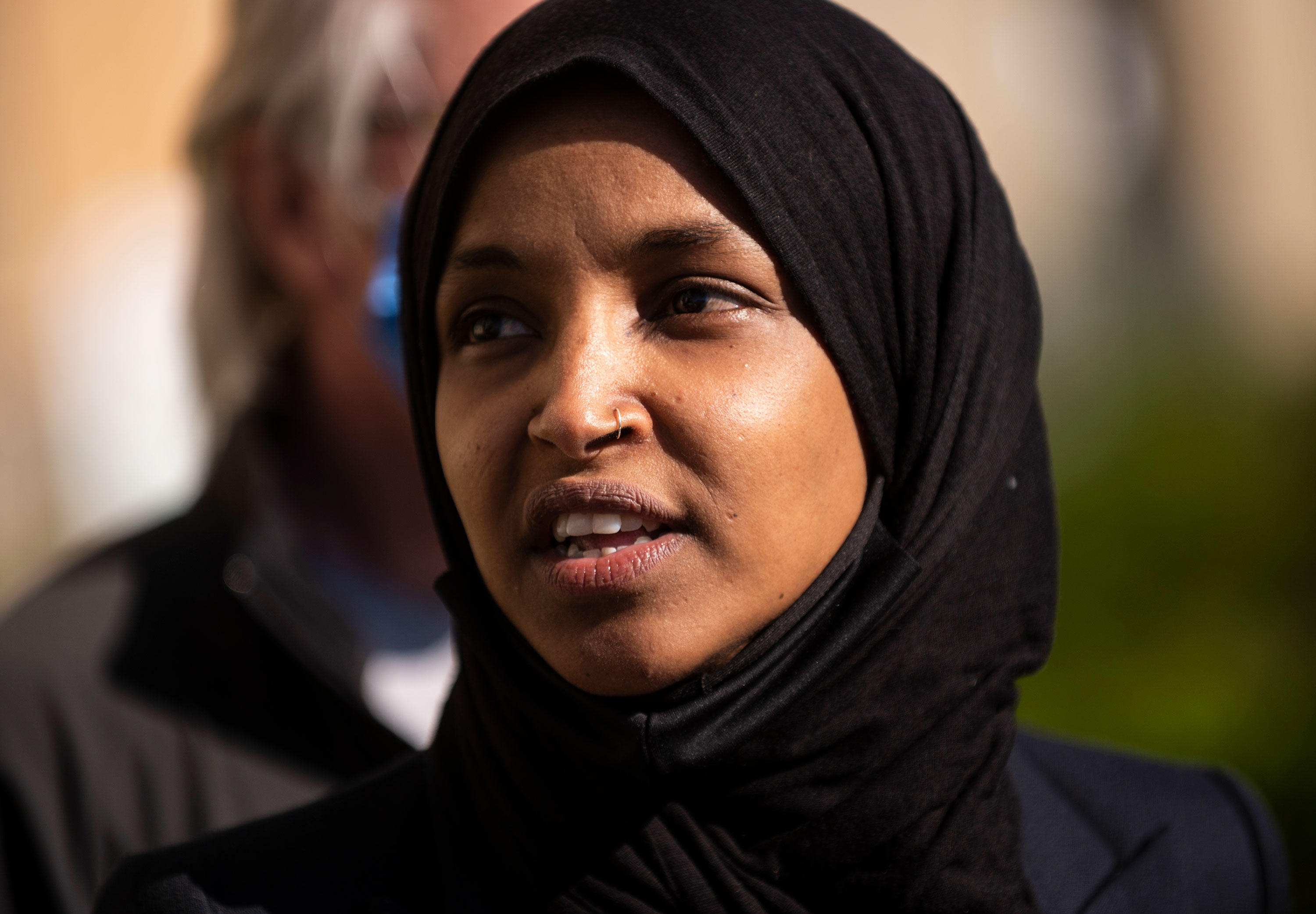 Rep. Ilhan Omar speaks during a press conference on May 30. Stephen Maturen/Getty Images
Rep. Ilhan Omar, a Democratic congresswoman who represents Minneapolis, said she thought the Minneapolis community felt safe last night knowing that their businesses and homes would not be burned in protests because of the National Guard presence.
However, she said there were many people who chose not to abide by the city's curfew last night and were "terrorized by the presence of tanks, by the presence of the National Guard and a militarized police."
"What we are trying to do is try to figure out something between extreme aggression and ways to figure out how to not get our city burned down," Omar said in an interview on ABC.
Omar criticized people setting businesses and buildings on fire in Minneapolis, and said those people are "not interested in protecting black lives," because, by setting fires, "you risk the community that you're standing up for."
Beyond Minnesota: Omar called for nationwide reforms to policing and for the other officers involved in the death of George Floyd to have charges brought against them.
She said President Trump has "failed in really understanding the kind of pain and anguish many of his citizens are feeling."
Omar accused Trump of "really glorifying violence" in his tweets yesterday. She said that "we condemn other nations when their presidents make those kind of statements" and emphasized the need to "condemn our President at the highest sort of condemnation."