What to Watch on Netflix, Amazon Prime, and Blu-ray This Week
I don't wanna overstate what an incredible week this is for home media, but let me put it like this: Criterion hits #1000 with a massive box set, #999 is a stone cold masterpiece, Netflix has two A+ new releases streaming, KL Studio Classics has two Scorsese gems ripe for discovery, and two of quite literally the greatest movies of all time are now available on gorgeous new 4K discs. All of that, and much more, in one of our busiest disc and streaming guides ever:null
ON NETFLIX:
---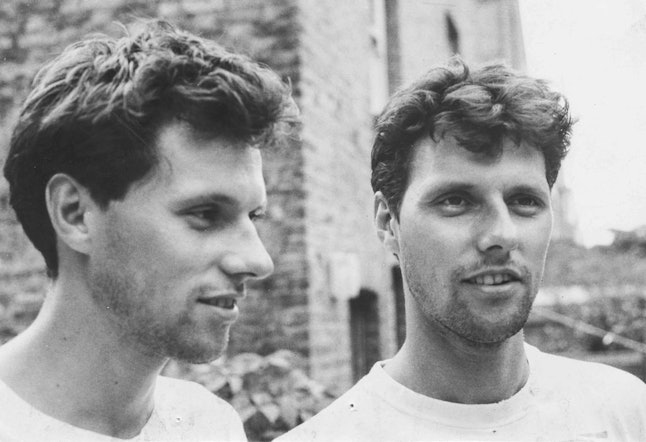 Tell Me Who I Am: In 1982, Alex Lucas came out of a coma and remembered nothing about his twenty-plus years on earth thus far – except the name and face of his twin brother, Marcus. Alex's journey is a compelling one even on its face, addressing the existential horror of literally remembering nothing. And in its early stretches, Ed Perkins's documentary grapples with the intellectual and psychological ramifications of amnesia, a welcome change for a medium that primarily uses the condition as hooks for action thrillers. But then it goes deeper, as he (and we) discover that Marcus has used his brother's condition to rewrite their shared history, hiding a horrible secret from their past. This is a thoughtful, resonant film, asking one hard, existential question: given the choice not to know the truth of your worst trauma, what would you choose?
Dolemite Is My Name: Rudy Ray Moore was a lot of things – stand-up comedian, R&B singer, movie producer, action hero – but the one thing he wasn't was a guy who took "no" for an answer. Eddie Murphy stars as Moore in this affectionate biopic, which covers his rise from hack nightclub emcee to recording sensation, and the production of his first, low-budget big-screen vehicle, Dolemite. As they did in Ed Wood, screenwriters Scott Alexander and Larry Karaszewski adroitly capture the communal spirit of a no-budget film shoot, while director Brewer (Hustle & Flow) manages to replicate some of the gonzo energy of those scrappy little movies. But the real news here is Murphy's delightful lead performance; in bringing this long-lost legend back to life, he seems to rediscover some of his own comic mojo.
ON 4K UHD:
---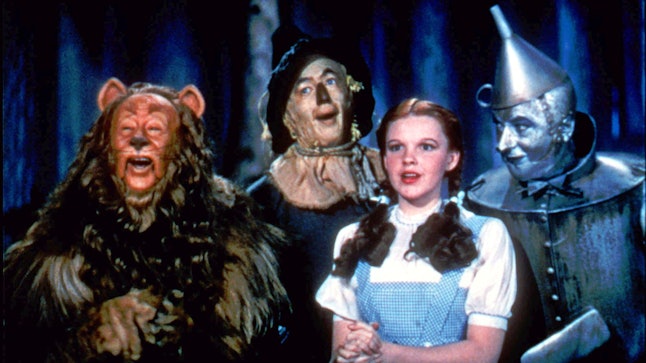 The Wizard of Oz: Warner Brothers went all out for the 80th anniversary edition of Victor Fleming's perennial, using a new 8K 16bit scan of the original Technicolor camera negative to create this 4K UHD scan, and it looks incredible; the colors pop, the image is crisp, and the songs soar. But most of all, it's still a great picture, a classic of Hollywood craftsmanship, filled with unforgettable songs, pitch-perfect performances, striking set pieces, and iconic moments. It takes a truly magical movie to continue connecting with audiences after all these years. This is a truly magical movie. (Includes audio commentary, TV special, featurettes, alternate audio tracks, radio versions, and trailers.)
It's a Wonderful Life: No holiday season is complete without revisiting Frank Capra's 1947 classic — albeit one that doesn't even mention the holiday until somewhere near the 100-minute mark. And maybe that's part of its appeal; it's not just a feature-length sleigh-bell ring, but an emotionally complicated chronicle of life, family, and sacrifice. And thus, it manages to grow with the passing years, as the viewer's own experiences render those of its protagonists even more resonant. Plus, one never gets tired of giggling at its FBI file. Paramount's new 4K edition restores the film from the original nitrate negative (and two fine grain masters from the '40s), and it looks terrific – crisp, sharp, and gorgeous. (Also streaming on Amazon Prime.) (Includes featurettes.)
ON BLU-RAY / DVD / VOD:
---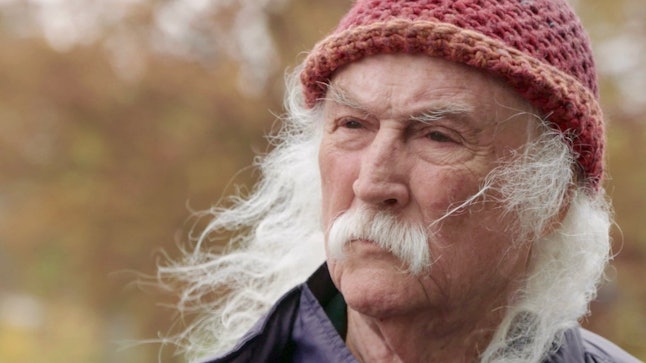 David Crosby: Remember My Name: "I'm afraid," David Crosby confesses, early in A.J. Eaton's documentary portrait. "I'm afraid to die. And I'm close. I don't like it. I'd like to have more time. A lot more time." Much of what follows is lighthearted – much of the movie springs from its subject driving around L.A., telling stories, deflating myths ("[Jim] Morrison, what a dork"), and singing along with the radio – but that plaintive confession of fear and mortality frames it all in a dark shadow, keeping it all from collapsing into hagiography as he speaks plainly and honestly about his additions, his flaws, and his difficulty sustaining relationships. Cameron Crowe produced and conducts the interviews, calling back to his early days at Rolling Stone, and Remember My Name is a lot like a great magazine profile: it captures the essence of the artist, briefly but effectively. (Includes extended and alternate scenes, extended interviews, and film festival Q&A.)
ON DVD / VOD:
---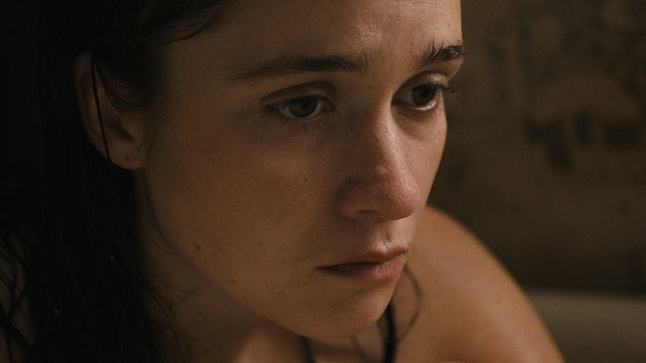 Them That Follow: Earnest, and maybe a tad overwrought, this is nevertheless an affecting (and, frankly, sympathetic) portrait of backwoods fundamentalism — and I mean old-school, fire-and-brimstone, speaking in tongues, snake-waving fundamentalism. Alice Englert is Mara, the daughter of the local pastor (Walton Goggins), who gets herself into a bit of trouble with a boy outside the church, just as she's being married off to a bland dolt within it. Englert is an excellent vessel for this deeply empathetic movie (we're right there alongside her, all the way), and Goggins is terrific, capturing both the character's charisma and stubbornness. But the sharpest performance comes from Olivia Colman, who completely disappears into her portrait of the devout woman who mothers the community — and knows all its secrets.
ON BLU-RAY:
---
Godzilla: The Showa-Era Films, 1954-1975: As the Criterion Collection inched ever-closer to the DVD/Blu-ray release #1000, many of us assumed they'd issue a giant box by a capital-I Important Filmmaker, like last year's essential Ingmar Bergman collection. Instead, the company took the opportunity to remind us that pulp is art too, and applied their first four-digit number to this collection – 15 titles total, spread over eight discs (along with copious extras), collected in a handsome, hardback book. The quality, of course, varies wildly (there's quite a dip between, say, Gojira and Godzilla vs. Hedorah), but even the goofiest titles serve up exactly what you want: guys in rubber monster suits, knocking over cities and fighting each other. (Includes audio commentary, English-language dubs, interviews, featurettes, archival documentary, new and archival interviews, and trailers.)
Matewan: John Sayles's 1987 masterpiece is also getting the Criterion treatment this week, in a gorgeous new edition that makes Haskell Wexler's stunning cinematography feel as soiled and authentic as a Matthew Brady photograph. Set in West Virginia in "19 and 20," it concerns the struggle of miners for the Stone Mountain Mining Company to unionize, while their bosses intimidate them with scabs, "gun thugs," and worse. Chris Cooper is fierce and fabulous as the idealistic union rep, while David Strathairn is glorious as the town's unpredictable lawman. Sayles crafts an Alman-esque tapestry of intersecting lives, stories, motivations (and actors), moving smoothly from social drama to mournful Western, and every performance is an absolute gem. What a movie this is. (Includes audio commentary, featurettes, interview, and trailer.)
An American Werewolf in London: Just in time for Halloween, Arrow Video gifts us with a definitive edition of John Landis's 1981 werewolf classic, loaded as ever with jolts and laughs. The latter are really what make this one special – it's hard not to see the influence of Abbott & Costello Meet Frankenstein in the dynamic between leads David Naughton and Griffin Dunne – while Naughton's charming romance with Jenny Agutter gives the story (and the dilemma at its center) unexpected human dimension. But above all, Rick Baker's make-up effects remain jaw-dropping: the flesh hanging from Dunne's face churns the stomach in HD (the new 4K restoration is from the original camera negative), while Naughton's dizzyingly convincing transformations are still the gold standard. (Includes audio commentaries, feature-length documentaries, video essays, new and archival featurettes, new and archival interviews, outtakes, and trailers.)
Kundun: KL Studio Classics has been planning the long-overdue Blu-ray debut of Martin Scorsese's 1997 biography of the 14th Dalai Lama for some time now, but the split-second timing feels like a reaction to the chorus of Marvel-masturbating knuckleheads who've insisted, since the director's less than reverential statements re: the most popular movies in the world, that he's only made "gangster movies." Yet here is a meditative contemplation on fate and faith, and offering some of the purest aesthetic pleasures of Scorsese's career: Robert Richardson's cinematography is stunningly gorgeous, Philip Glass' score is perfection, and Scorsese's fascination with the rituals of the Buddhist religion creates several breathtaking sequences. It's one of his most unique and breathtaking works. (Includes audio commentary, two feature-length documentaries, interviews, and trailer.)
New York Stories: And it's accompanied by yet another "atypical" Scorsese movie – namely, Life Lessons, his contribution to this 1989 omnibus feature. (The films that follow, Francis Ford Coppola's Life Without Zoe, and Woody Allen's Oedipus Wrecks, are both pretty bad, but the disc is worth buying for Life Lessons alone.) It's a scorching bit of short-form storytelling, the rich and detailed story of an action painter (Nick Nolte, never better) hanging on to the last scraps of an affair with a protégé (a wonderful Rosanna Arquette). Scorsese's restless camera has seldom been more effectively used, bracingly circling its protagonist as he works and pines for the woman who is, moment by moment, slipping out of his grasp.
Days of Wine and Roses: Jack Lemmon, resourcefully using his charm and charisma to play a real heel, stars as an alcoholic PR man who gloms on to a bright career girl (Lee Remick); she's frosty in their initial encounters, but her sensible resistance gives way to a boozy, impulsive, co-dependent relationship. Their cycle of recoveries and relapses – a perpetual circle of steps forward and back – are given real weight by the miraculous performances of the Oscar-nominated leads. Lemmon works his tail off in this demanding role, while Remick is uniquely skilled at tapping into the loneliness that drives the character. This early cinematic examination of alcoholism is, granted, a tad melodramatic. But director Blake Edwards grounds the picture in the credibility of their connection, and brother, his last shot is a punch right in the gut. (Includes audio commentary, Lemmon interview, and trailer.)